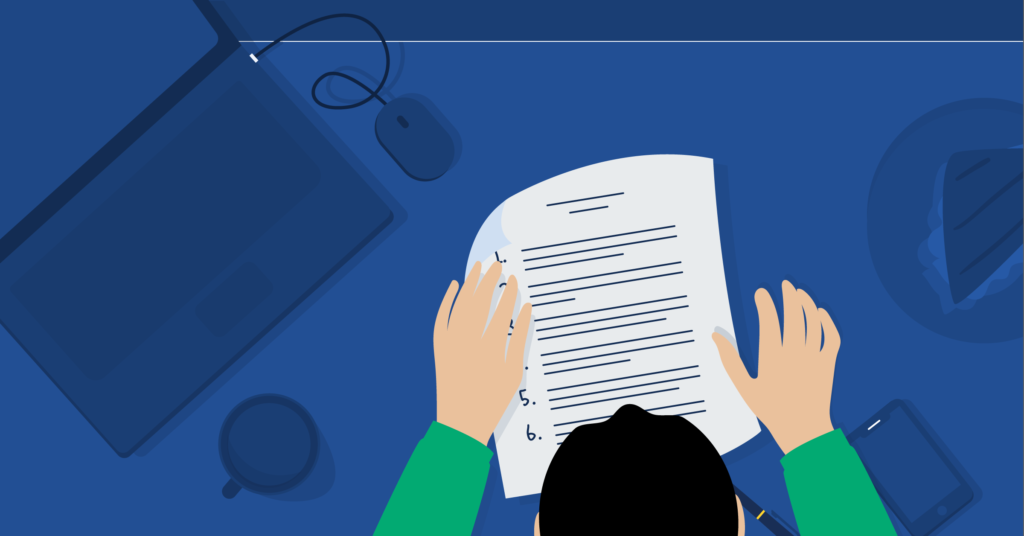 When you are starting a business, one of the first things you think about is creating your website and establishing your online presence. A strong online presence starts with finding the perfect domain name.
Your domain name is not just a collection of words that people type in to find you. It is pretty much the cornerstone of your online identity. It is the first thing people come across when they search for you online or what they see on your social media accounts.
There are several factors you must keep in mind when finding your domain name, including how it fits with the brand image you want to create, its relevance to your business, and its recall value.
Here are eight steps that you can take to find a domain name that fits all three criteria.
1. Think about it early
As a new or small business, you must ensure that all of your branding efforts create a uniform and instantly recognizable brand identity. It's recommended to think about your domain name when you're thinking about your company's name.
When you have narrowed down on a few names, check if they are available for use as a domain name as well as on social media. You don't want to be in a situation where you realize that the domain name for your brand is already in use and requires modification.
This normally happens when you opt for the legacy domain extensions. New domain extensions such as .TECH and .ONLINE make it easy for you to find your desired domain name on them.
For instance, if your company name is Better Solutions, a domain name such as www.bettersolutions.site or www.bettersolutions.tech would be perfect for your online branding.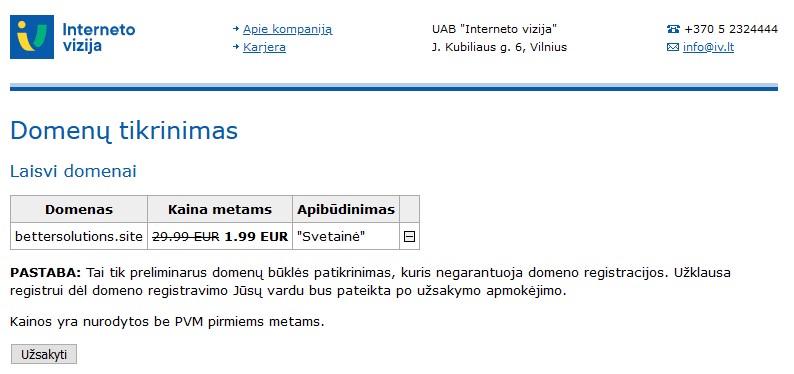 2. Keep it short
Long and clunky domain names are a mouthful to communicate and even harder to remember, apart from looking spammy. A domain name should be short and sweet enough to make it easier for people to find you.
The ideal length of a domain name is not more than 18 characters. Avoid using more than two words. A good way to judge the simplicity of a domain name is to conduct a radio test on it. Can a person remember and type it correctly after hearing it just once in a phone conversation or on a podcast? If so, your domain name has passed the radio test.
3. Make it meaningful
A domain name that's completely random provides no branding prospects for your new or small business. The perfect domain name should be relevant to your business and what you do. When people come across it, they should at once know what they can expect.
New domain extensions, which are more industry-specific, add more context to domain names. They can be used to establish the nature of your business.
For instance, if you're an eCommerce business you get a domain name on .STORE (www.companyname.store) or if you want a more versatile presence, then you could opt for .ONLINE (www.brandname.online). Artists and people in the creative industry can establish their niche with .SPACE (www.yourname.space).
4. Make it stand out
Your domain name must be unique enough to stand out in the crowd. When customers see a host of domain names on the search engine page, all making similar claims, they should find yours interesting enough to click on it first.
It pays to get a little creative and make your domain name catchy and appealing. For instance, you can use new domain extensions to create domain names that communicate your core brand message, such as www.organictreats.store, www.findadoctor.online, and so on.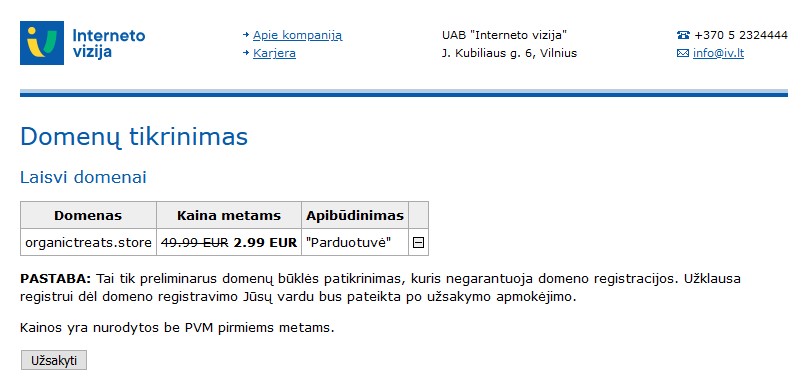 5. Don't go overboard
While you get creative, resist the urge to be too witty and over the top. Domain names must be straightforward and simple. You don't want your domain name to be so cryptic that no one understands it and it comes across as spammy or untrustworthy.
Moreover, domain names that are trying too hard to be cute or intelligent often come across as unprofessional and spammy. For instance, www.jeans4u.com or www.kewltees.com just don't make the cut when it comes to legitimate and trustworthy domain names.
6. Avoid confusing elements
The best domain names are those that are easy to type and remember. Avoid using elements that could create confusion in the minds of people about how your domain name must be typed. These include numbers (people won't know if they should be spelled or written as figures) special characters such as hyphens, and modified spellings.
For instance, instead of saying www.booksn-more.com, say www.booksandmore.store; avoid saying www.everythingfor1dollar.come, consider opting for www.onedollar.online. Also, if possible, avoid using words that have different correct spellings in American and British English, such as colour/color, aluminum/aluminium, center/centre and so on.
7. Make it keyword-rich
Including keywords that people would typically use when searching for businesses such as yours in your domain name can help improve your website's SEO. It improves the relevance of your website and its content to people's search queries.
It also helps build a stronger backlink portfolio, especially when the anchor text matches exactly with the domain name. For instance, if your company's domain name is www.handmadepaper.store and it is anchored on the text, 'handmade paper store', it sends a positive signal to search engines for driving more organic traffic your way.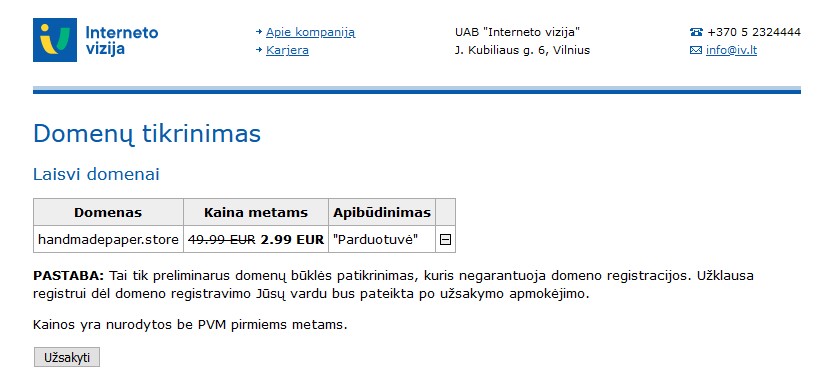 8. Research it thoroughly
Thousands of new domain names are being registered every day and you'll be surprised by how limited the availability is for the name of your choice once you start researching it. Therefore, you must ensure that the domain name you register is free of trademark or copyright issues and isn't being used by another business.
If it is already in use, the owner of the domain name must be willing to sell it, although such domain names could come at a premium cost. Conducting this research now will ensure that you don't get caught up in legal battles later on, which can be costly and damaging to the reputation of your business. Moreover, changing your domain name later will have a negative impact on all your efforts so far.
Conclusion
Finding the perfect domain name often turns out to be harder than it seems once you actively start researching it. Finding a few good options after intense brainstorming, only to realize that those options aren't available, can be frustrating. However, important business decisions such as this are never easy to take. If you find yourself struggling, you can use domain name generators to find names that suit your business.