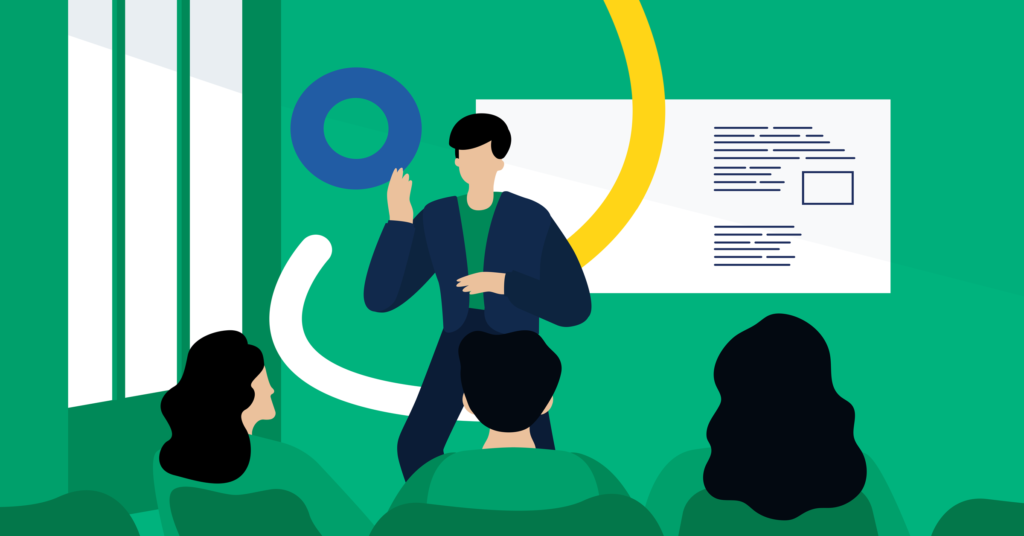 If you already have a website, you will need a website hosting service that allows you to publish your website on the Internet. The choice of providers of this service is impressive. So in this article, we will discuss the most important points that will help you not to get lost in the abundance of offers. Do not make rash decisions, consider everything carefully and take into account the nuances that service providers can sometimes conceal. First, let's take a brief look at hosting types.
Hosting types
Website hosting is a type of hosting service on shared servers, sharing server resources with other server users. If your site is small, let's say, designed mostly to represent your business and to provide key information about your activities and does not require a lot of resources, choose this type of service. Website (shared) hosting is also an ideal choice for those who are just starting to develop a project.
In short, it is a ready-to-use server on which you can already upload website files directly without thinking about technical aspects, such as server configuration.
VPS server is a hosting service on a separate virtual server. Generally speaking, a physical server is divided into virtual servers, separating dedicated resources. This type of service provides more server configuration options because it gives you root access to the server. Significantly more resources are also allocated specifically to you and not shared with other users. However, make sure you have enough server administration experience if you opt for this service.
Dedicated servers offer a much higher level of service with a physical server already provided in the data center. This type of service gives you the opportunity to rent a physical server and adapt it to your needs. It's a good choice for large companies and websites with a particularly high number of visitors.
Stable and reliable website operation
This is the first and foremost criterion for choosing a hosting provider. Of course, this criterion is rather broad, so let's discuss what constitutes the stable operation of a website, which depends on the hosting provider.
When reviewing the service agreement, pay attention to the service level agreement (SLA), in other words, server availability. If the server doesn't work, your site won't work either. Who needs a hosting service that doesn't work every three days or works randomly? Very often this parameter is estimated in terms of business hours, for example, if your site could not be reached for 20 hours in 1000 hours, the site uptime is 98%.
Generally, a reputable and reliable provider offers 99.95% uptime. It is recommended to be sceptical about those who claim they can provide 100 percent uptime, as there are no technical possibilities to implement it in practice. And it is likely that such providers promise something they will not actually be able to deliver.
We would also add site speed to this point. This is a fairly complex criterion consisting of many factors such as the physical location of the server, the level of optimization of the website, the load on the server hosting the website, and many more. How to increase and maintain proper site load time will be discussed in detail in the next article. Also, when choosing a website hosting provider, before you purchase a service, consider what kind of physical data center locations the provider may offer. The physical location of the server affects the speed of the site. If the visitors of your website will be in the territory of Lithuania, choose a Lithuanian hosting service provider.
A site can run quickly if it is visited by 10 people at a time. But if the site is visited by 200 people at the same time, it will slow down or not open at all. In this case, the decisive factor is the right amount of resources and the choice of service type, not only the server's response time.
Needless to say, security matters as well. Choose the service provider that supports server data and network security.
What's the best price?
When choosing a website hosting provider, you need to consider many aspects instead of focusing on the lowest price only. Take into consideration the following key components of resources:
Disc space;
Number of sites;
Number of databases;
Traffic volume.
Calculating these resources is fairly straightforward. If you did not create the website yourself, feel free to ask the website developers or contact our IT experts.
Sometimes service providers offer promotions or free additional services such as an SSL certificate or domain. However, these offers should not determine your final decision when choosing a service – it is just a nice gift from a service provider.
Of course, the bigger the plan, the greater the opportunities. Assess your costs and resource needs – balancing these two criteria will indicate the direction you should take when choosing a plan. Feel free to ask our IT experts for more information on plan descriptions and options.
We also recommend that you be careful not to subscribe to certain services for two or three years by choosing the lowest price. What are the conditions of the offer you choose? Examine the service contracts and your obligations as a user so that you do not find yourself in a difficult situation later.
Technology is not everything – human is everything.
After reviewing the technical parameters, calculating the cost and the need for resources, learn as much as you can about the customer service. Before ordering services, it is always advisable to contact the customer service department and test the consultants by asking targeted questions.
IT technical support through any channel is an important and integral part of a reliable and professional website hosting provider. Also, with tutorials, you can easily upload or move your site, set up mailboxes and get answers to all your technical questions related to the website hosting service.
Ask for advice!
Feel free to contact us for all hosting services on shared servers. Our IT experts will be happy to answer any questions you may have, help you and advise you on the most suitable solution for you. All consultations are free, but if you want to restore the site then the one-time fee would be € 9.99 + VAT. This is another criterion when choosing a reliable website hosting partner – whether the data is backed up. This is particularly important if you suddenly lose them.
When contacting us on the phone, by email or always clearly state / explain the problem / question. Requests like "Help, the site's down", or "Server crashed" won't speed up the process. It is necessary to describe as precisely as possible what exactly does not work, how you checked it, how long the service disruption has been going on, and so on. Try to gather as much information as possible about the problem and we will offer you a solution faster.
If you need to resolve any issues and this will require additional work that is not included in the master list of service features, check with the service provider for solutions. If you need help configuring your server, also see if you can order additional configuration services.
Other service aspects
Trial period, money back guarantee. Hosting providers who have been working in this field for a long time always allow customers to try out their services. And the money back quarantee is a key here.
Bonus system. Trusted service providers make it possible for their customers to get services for free. By recommending the service to friends, acquaintances, or simply placing a link on your website, you have the opportunity to receive a percentage of the new order and thus pay for your services. Thanks to this system, the services become free.
Company reviews. Read company reviews. Of course, you will find both positive and negative feedback – each user's experience and situation is unique. Reputable companies care about their customers and the quality of services, so make sure the company communicates and responds to the needs of its customers.
Company reputation. Note how many years the website provider has been working in the hosting market. Read other people's experiences in forums and expert groups.